Do you want to help smaller businesses succeed?
Thousands of companies around the United States and beyond are clamoring for the kinds of services that 96 Monkeys offers.

If you've got mad tech and marketing skills and like to optimize SEO as much as you like to optimize WordPress, consider becoming a 96 Monkeys associate!

We're more than your average web monkeys.
What sets us apart is that we look at our clients' tech stacks as an extension of helping their businesses perform better. That's where you come in.

You'll work remotely with clients in your time zone. Our monitoring technology does the heavy lifting of making sure sites are working so you can focus on performance. That means working with clients to improve their sites and figuring out ways that their site can draw in more organic traffic.
How 96 Monkeys Works
We monitor your site 24/7 and review any failures to determine if they need to be escalated.
We take care of system updates and upgrades and provide web admin support, domain and license management, provide web hosting and other services. These may be included with your subscription.
We build the features and functions you've always wanted on your site.
We manage and run marketing promotions to support your business goals.
96 Monkeys Associates
What's unique about 96 Monkeys is that we have a combination of tech and marketing expertise that's perfect for the needs of smaller businesses.

If you have a combination of technical know-how and marketing smarts, a role as a 96 Monkeys Associate might be for you.

We work with smaller organizations to make sure their sites are performing well. And not just the speeds and feeds but also the way it fits in with their business goals. Every day you'll look at client sites and ask the question "Is this working for their business?"

If you're interested in the idea of helping smaller businesses in your area keep their sites running and keep their businesses humming, 96 Monkeys might be for you.
Application Form
If you are interested in learning more about the role of Associate at 96 Monkeys, fill out the form below. Please note that this is not an offer for employment and your resume will be reviewed.
About 96 Monkeys.
The story of 96 Monkeys is the story of you.

The web is a great equalizer and can help a small business compete with big behemoth corporations. But big, behemoth corporations have the tech support to keep their sites accessible and fast. They have the budgets to flood the web with links that drive traffic. And they have the staff to keep the marketing drumbeat going.

But smaller businesses have something that big behemoths lost long ago. Agility. Small businesses can act fast and can respond. You can make decisions in the time it takes a big behemoth to set up a meeting to discuss the problem.

96 Monkeys was conceived as a way for smaller businesses to tap into the same kinds of services that give big behemoths an advantage on the web. But set up as an on-call, as-needed service.

So you can stop worrying about the web and start using it more effectively.
96 Monkeys Services.
Here are some samples of the kinds of services that 96 Monkeys provides.

Technology
System monitoring, system upgrades, domain management, website hosting, mailing list system management, performance monitoring and optimization, content management systems (and training), site security, backups and recover, email server management, technical support…

Marketing
Landing page creation, search engine optimization (SEO), analytics and reporting, website strategy, content marketing and blog posts, email marketing, lead generation, conversion optimization, personalization, social media marketing…
Experience with all major platforms, frameworks, and software.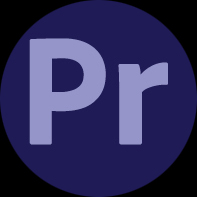 We provide technical and marketing know-how to make your site work better for your business.